My Front Yard is a Railroad Track
Wandering around the city of Cuautla in Mexico I came upon the railroad track that runs through the center of town. As it was apparent that it was commonly used as a footpath I took a turn down the track and I was glad I did.
My first welcome surprise was a sprawling tin-shack of a house that fronted the railroad track.  The track ran just a few feet in front of the entrance to the shack, and there, in front of her gate, an old woman was sweeping the dirt in front of her house.  Sweeping the dirt because there was no sidewalk, and there was no street.  There was only dirt and the railroad track. 
As I took this view in I realized how extraordinary she was.  The shack looked like a good wind would blow it over, but all around her house were beautiful flowers. 
Poverty was her lot, but it did not reflect her spirit. She was tending what little she had and making it bloom.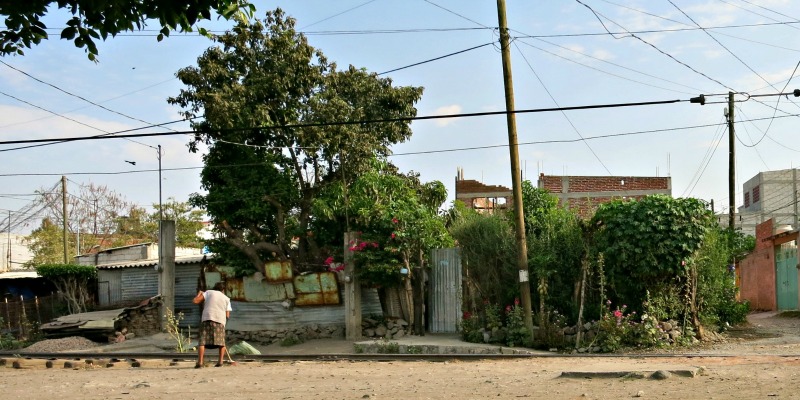 As if this one lesson in good stewardship wasn't enough a few meters down the track I came across a gentleman tending fruit trees.  He was propping up branches with poles, and carefully cultivating a garden spot pressed up against the wall. It was a scene you could find in many other places, but with a twist.
The trees weren't really his. The land he was gardening was in the no-man's-land between the railroad and his neighbor's walled in property.
His house was on the other side of the tracks.  It was neat and trim, but small. It too had a garden pressed up against the house, but this garden was probably his, unless the railroad land went right up to his wall.
He had transformed a railroad and a community walking path into a front yard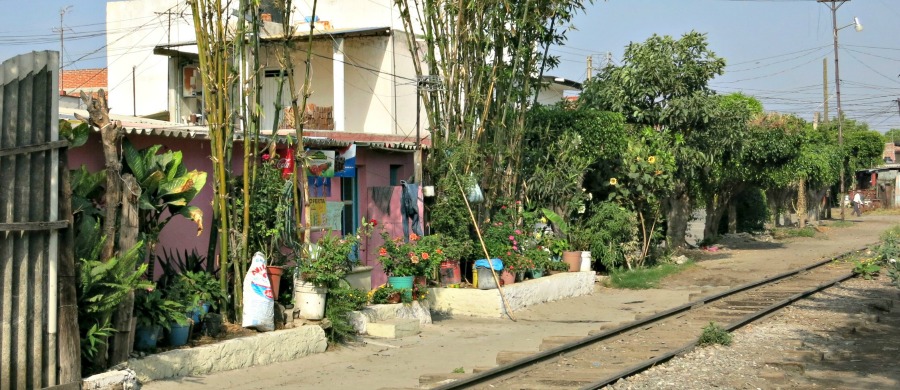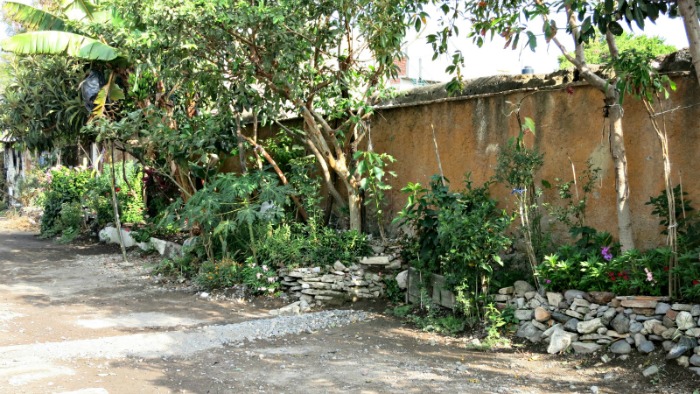 I wish this wasn't such an extraordinary tale.  What these two people had done should be normal, but in too many places it isn't. 
Just around the corner from these homes were houses on streets filled with litter. It was the same culture, but different people
We become blind to the ugly in our world. We tune it out and forget it is there, but it never really goes away unless we see it and change it.
There is a place for community action. There is a place for government intervention. Neither will substitute for people caring enough about where they live to clean in front of their homes. That, and a few well-tended flowers will go a long way toward making our cities beautiful.
Like Me! Tweet Me! Comment! Tell your Story!
Please!