Home Insurance and Personal Property Insurance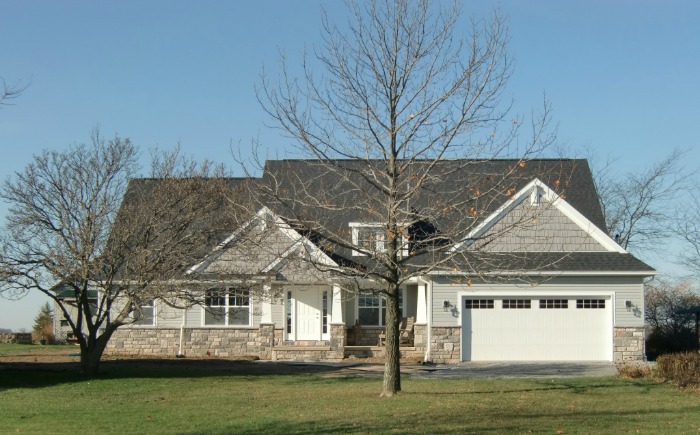 Personal property insurance is your real concern when you buy home insurance. The home is what you love and just spent your fortune on. It is what you just bet 30 years worth of paychecks on. It is why you took out that massive mortgage and why you just signed 38 separate documents.
What you are actually buying is coverage on three separate types of property. There is the house proper, hereinafter referred to as the "dwelling", the contents of the house, known endearingly as the "household contents" or "home contents", and the out buildings, hereinafter referred to as the "outbuildings" or perhaps "unattached structures".
Outbuildings
Few people are as lucky as I am to actually have outbuildings. I have a barn, a chicken coop, a detached garage, and foundations where several other buildings once were located. They are very handy, but a pain-in-the-rear to maintain. They also add to my premium because they represent real risk to my insurance company.
Indeed, when a freak wind totally destroyed my neighbor's brand new pole barn, it also managed to shear six 8-inch, telephone-pole sized posts supporting a lean-to addition on my barn. It snapped them right at the base, and bent the sheet metal walls.
My house was untouched but this barely-used barn cost my insurance company $10,000. Or so. It was 10 years ago, so I can't quite remember the money, but it was a lot. I was glad I had good home insurance when I saw that check.
I also lost a huge tree in another storm, which didn't set them back a dime, but would have if I had parked in my usual spot. Did I mention that I live in a windy area?
These buildings are usually insured for a percentage of the total value of your home insurance.  My outbuildings  are insured for 25% of the replacement value of my home.  My insurance company says that it will cost $299,000 for me to rebuild, so my barn, chick coop and detached garage would collectively be insured for $74,750.
Since they aren't all likely to burn down at the same time I am probably safe with this amount even though collectively they would cost more than that to replace.
You may be able to save a few bucks if you are lacking outbuildings and notify your insurance company of this fact. Especially if you had one when a policy was written but it has since been removed. Why pay them for something that does not exist?
The Contents
Your household contents are usually insured as a percentage of the insured value of the house. This means whatever coverage you pay for your house will determine the home contents insurance that you are getting.
For instance, my policy sets the coverage limit of my contents at 75% of the value of my home as identified in my home insurance policy.  I think $224,250 is more than sufficient to cover my household goods.
This method usually works out well for most people. Big houses have lots of stuff, so they need more home contents insurance coverage. People who can afford big houses can afford expensive stuff so they should have lots of household contents coverage. However, if you live a simple life you might see if you can reduce the coverage to save some money.
Conversely if you are stocked to the gills with the accumulation of a lifetime and you want to be able to replace everything you might need to get the coverage bumped up. And if you have certain special items, you might want to carry additional riders to cover them. Your insurance agent will laugh when you tell him about the John Singer Sargent portrait that was destroyed in the fire, but he won't pay a dime over your coverage amount, so you should have it insured separately.
The Dwelling
Now I finally get to the part that readers of my blog know is near and dear to my heart.
Your house is great. It represents all that is good with society. It protects your family. It houses the technological wealth of 6,000 years of civilization. It is full of memories. This is what it is to you.
To your home insurance company it is a deathtrap. Not just any deathtrap, it is one that your insurance company is on the hook for. Should you manage to escape death it is probably only because your basement flooded and you were forced to move out because of a mold infestation.
Insurance companies may thrive because people insist on living in warm, dry places surrounded by their family and their accumulations of a lifetime, but insurance executives are basically the same type of people who flail their arms and squeak loudly every time a friendly Great Dane comes looking for love. They tend to see death and destruction where you see a warm hearth, a crackling fire, toasty toes and an evening of relaxation in your favorite easy chair.
For a short time, lets pretend that these nattering nabobs of negativism are right. What are the risks in your house and what can you do to 1) protect the ones you love and 2) keep your premiums low?
These are great questions and ones I will address in the next few pages of my series in which I address the Four Horsemen of the Homeowners Apocalypse: Fire, Water, Nature, Man
---
To Top of Page - Home Insurance and Your Personal Property Insurance
To First Page in Series - Factors Affecting Home Insurance Rates
To Second Page - Home Owners Insurance and Liability Insurance
To My Great Dane Story
To Fourth Page - Fire Insurance and Your Home
To Fifth Page - Water Damage Insurance
To Sixth Page - Natural Disasters
To Seventh Page - Man and Thieves and Property Insurance
Home - House Design
---
Like Me! Tweet Me! Comment! Tell your Story!
Please!