Definitions for Post and Beam, Timber Framing, Mortise and Tenon, and Half-Timbered
Post and Beam
Post and Beam construction is also known as Timber Framing. Timber framing is the preferred term outside of the United States.
Timber framing has been around since the stone age. Until balloon framing in the mid-19th century it was the dominant framing technique for wood houses.
Before sawmills came along it was difficult to create thin boards like the 2x4's and 2x8's that we use today. It was easier to use whole timbers and square them off. Nails were also hard to come by. Timber framing construction minimizes the amount of sawing and nailing required to put up a house.
Vertical posts supported horizontal beams. The timbers were stout, so relatively few timbers were required, as compared to the 2x4 construction we see today.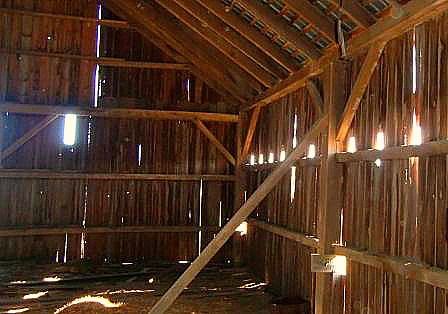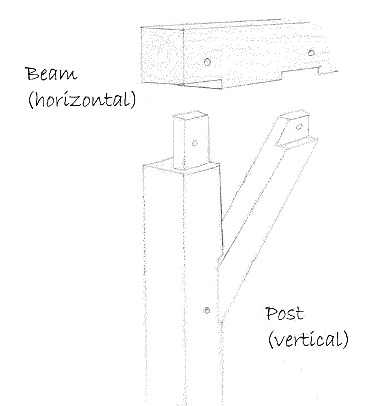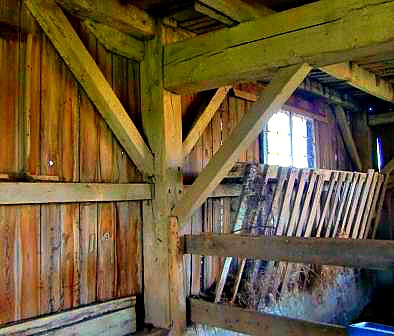 Mortise Tenon Joints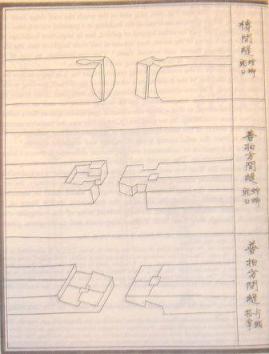 The challenge for this type of construction is to join the timber framing in a way that maximizes the strength of the joint while minimizing movement. A mortise and tenon joint does this.
A mortise is a section cut out of one timber, and a tenon is a part of the other timber shaped to fit into the mortise. This same type of joint is still used today to join furniture parts. With furniture the part are usually glued. With houses the two joined parts have a hole drilled through them and a wooden peg is inserted.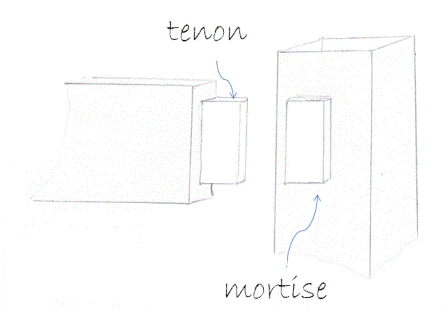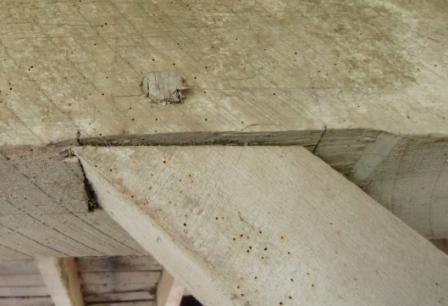 Half-Timbered
Half-timbered describes a way of using post and beam framing. When a house is half-timbered the void between the posts and beams are plastered over. This was usually done by interweaving willow or hazel branches to create a basket-like frame filling the void. This was then plastered. The timber faces exposed to the outside were not plastered over.
This was a common form of construction in England during the Tudor monarchy (Henry VII through Elizabeth I) so today this look is called a Tudor style or a Tudor Revival style. This same look inspired the contrasting colored framing boards shown in Stick Victorian style of house, though this was strictly ornamental.
In England, especially in urban environments, it was common for upper stories to be cantilevered over the lower levels as is shown in the picture below.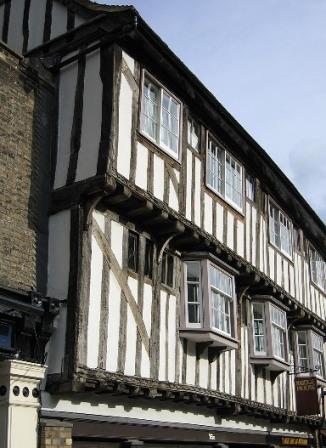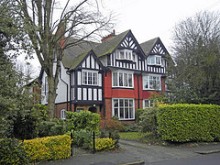 Post and Beam Top of Page

Return to Dictionary

Home


Can you add to our definitions? Can you suggest a term we need to add?
Help make this dictionary better! Add to our store of knowledge. Add pictures. Suggest words.