Italianate Houses
The Italian Villa with an American Twist - Italianate Houses
Italianate houses were America's adaptation of a British Victorian reinterpretation of the Italian villa. While the same title was applied in Britain, American architects altered it to a new form. It is proper to distinguish between a house built in the Italian villa style and Italianate.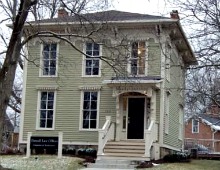 Alexander Jackson Davis and Andrew Jackson Downing, our old friends from the Gothic Revival, became leading proponents for the new style, starting in the 1840's. The Italian villas were stone and stucco. When applied to balloon-framed clapboard houses, an Italianate style developed that was not so subtly different from Italianate architecture in Europe.
Italian villas often had a campanile, or tower, to provide a belvedere, or beautiful view. They had relatively low-pitched roofs with large eaves supported by corbels, or brackets. Often there was a balustrade or iron railing at the edge of the roof, obscuring the view of the roof from the ground. Arched windows were often paired together. The windows on the first floor were extra tall, and the first floor sometimes had higher ceilings.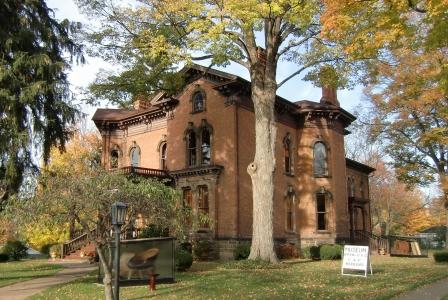 All these features were carried over to their American cousins. Italianate (meaning the American version) married these to the wood porch common on existing style houses. Square towers were common, but the view could also be provided by a copula (or cupola, both are correct). Some houses had both, or even multiple towers. The Italianate house plans were asymmetric, and with the freedom granted by balloon framing, often had multiple extensions from the central part of the house.
The Victorian Italianate style came just before the rise of the Stick and Queen Anne style houses, and they probably borrowed their towers from the Italianate. Second Empire was another style appearing shortly after the Italianate style, and in America Second Empire style houses looks a lot like Italianate houses, but with the addition of a mansard roof.
Angled bay windows were a common feature. As applied to narrow town houses this was often the dominant distinguishing feature.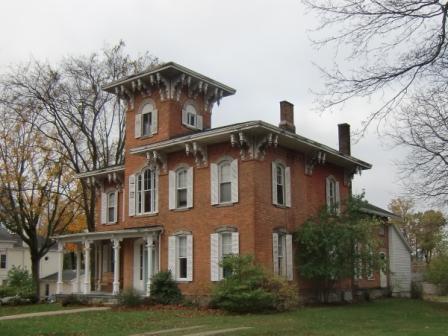 Interior styling tended to follow Europe, but with a broad, eclectic palette. Charles Eastlake's famous style book Hints on Household Taste in Furniture, Upholstery and other Details gave directions for decorating in the "Italian Renaissance" style. Whereas Federalist and Greek Revival styles relied on ancient motifs, Italianate architecture brought back in the rococo and mannerist stylings. There was less concern for doing what the Romans did, and more concern for doing what the Italians were doing. Colors were rich, crimson was a favorite, and gilding of moldings and other architectural embellishments was common in houses of the wealthy.
Although the earliest Italianate houses probably were painted in warm earth tones, copying the Tuscan aesthetic, brightly painted exteriors were the norm as the style reached high form. These often employed three of four colors, an influence carried over to later Victorian houses.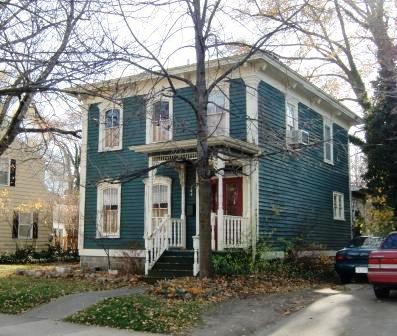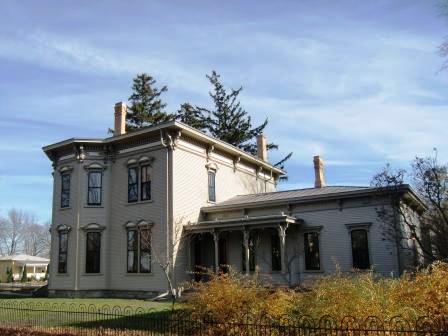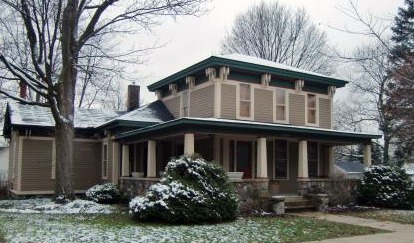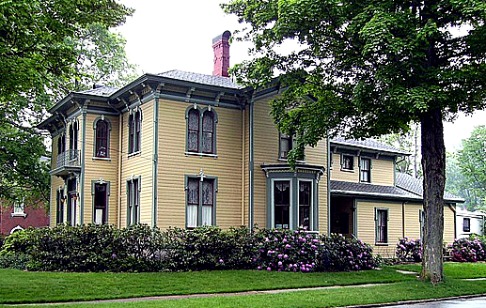 If you enjoyed this article, you may also be interested in my other articles on house styles, where I talk about Georgian, Federalist, Greek Revival,Carpenter Gothic, Cape Cod, Stick, Queen Anne, Second Empire, Tudorand Craftsman style homes.

---
Italianate Houses - Top of Page

Return to House Styles

Home
Like Me! Tweet Me! Comment! Tell your Story!
Please!
Have A Great Story About This Topic?
Do you have a great story about this? Photos of great houses? Maybe you can add to our body of knowledge about this subject, or maybe you just have questions. Either way feel free to participate in our conversation.
What Other Visitors Have Said
Click below to see contributions from other visitors to this page...

My Old Historic House Not rated yet
In 2006 I bought an 1845 with an 1860 addition old house to restore. During this process I found it to be very Historical. I have finished the project …